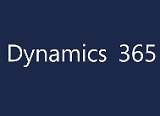 Dynamics 365 Enterprise Edition Cust Eng Plan - Tier 1
SKU bb30b486-53be-4ecf-bb85-6f50979f0579
Product Details
Overview
Microsoft Dynamics 365 Enterprise Edition Plan 1

Functional and flexible

Plan subscriptions are new with Dynamics 365. With one single user subscription, a Plan subscription is the most cost effective option to provide ultimate flexibility for a user to have access to any Dynamics 365 functionality to get their job done. Plan subscriptions provide users rights to use functionality across any of the respective Plan apps as well as use of Microsoft PowerApps, the mobile application platform service.

Enterprise Edition Plan 1 gives you the flexibility to work with any app functionality. Plan 1 includes flexibility to use Dynamics 365 for Sales, Dynamics 365 for Field Service, Dynamics 365 for Customer Service, Dynamics 365 for Project Service Automation, and full PowerApps P2. Licensing becomes simpler because all Plan 1 business application rights are included.
Features
Microsoft Dynamics 365 Enterprise Plan 1 Tier 1:
Microsoft Dynamics 365 for Sales helps sell effectively by providing the insight, guidance and tools salespeople need to build repeatable processes, focus on the right customers, and win faster by collaborating with colleagues.
Dynamics 365 for Customer Service
Dynamics 365 for Customer Service empowers agents within the organization with the right tools and information to meet ever-evolving customer demands and work productively.
Dynamics 365 for Field Service
Dynamics 365 for Field Service empowers companies to deliver predictive and proactive service to improve customer satisfaction, first-time fix rates and resource productivity through advanced scheduling, resource optimization, and mobile enablement.
Dynamics 365 for Project Service Automation is a SaaS solution that enables project-based businesses to run more productively, profitably and with higher client satisfaction.
Microsoft PowerApps and Flow
Automate your workflow among a greater number applications and SaaS services that business users rely on with Microsoft Flow. PowerApps connects to the cloud services and data sources you're already using, giving business analysts and specialists the ability to quickly build apps that suit their specific needs—without writing code or struggling with integration issues.
Save this product for later